Lectures are in the ArtsHouse: 10.45 for morning members: 13.30 for afternoon members.

Thursday 15 November 2018
Leonardo's Women
Speaker: Shirley Smith
This lecture celebrates the 500th anniversary of Leonardo's death next year and explores his revolutionary rendering of the female figure. His images of women, whether Madonna or mistresses are among are amongst the most renowned works of art of the Italian Renaissance. Leonardo harnessed the interplay of light and shadow to produce images that combine the spiritual with the sensual, the mystical with the mysterious.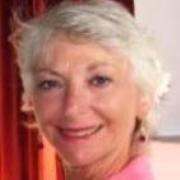 Shirley Smith Graduated from the University of East Anglia with a first class honours degree in the History of Art, specialising in the Italian and Northern Renaissance. She is a Fellow of the Royal Society of Arts and a part-time lecturer for the University of East Anglia and for the Department of Continuing Education of the University of Cambridge. Shirley has run study days and certificate courses as well as residential weekend courses, and also lectures to the Art Fund and individual clubs and societies. She is particularly keen to set the art and architecture of the period in the context of the society